The Spike Times
For a girl named Melyssa






Volume V Issue II Circulation 41+ June 1997
---
Mickey Has A Girl! - Joe Marriott
On Friday February 14th at 3:02 a.m. Mickey delivered a healthy little girl. Tom, along with his mother, Mickey's mom Barbara and her sisters Charlie and Julie were all in attendance for this great moment.
Mickey went into labor earlier on Thursday morning and went into Kaiser around 7:00 p.m. I stopped by around 9:30 and checked on her. She was doing great and when I left just before Midnight, I told Barbara and Julie that she would deliver between 3 and 4 a.m. I was right once again. (I had also named the sex and am now 19 for 24!)
Mickey and Tom had thought of several names, but they had their hearts set on Melyssa Lynn if it were a girl. Mickey's mom was elated that the baby was born on Valentines Day.
Melyssa Lynn came into this world weighing a whopping 8 lbs. 2 oz. Which is big as it is, let alone for a girl Mickey's size (for all of you who know her from these newsletters and word of mouth but have not been graced by her presence, Mickey stands just over 5' and weighed around 105 lbs.)
Tom, Mickey and Melyssa were able to leave the hospital Saturday morning with all having a clean bill of health. I have been able to visit with Melyssa a few times since her birth and I must say she is one beautiful little girl.
Mickey is not having any trouble getting a break from holding her little one; behind Tom Barbara is always waiting with open arms to hold her first grandchild. Mickey's sisters are also in heaven, as is her brother Robert and her brother in-law Fred.
Charlie's fiancé Jaime is the worst though. I believe he schedules his day around seeing Melyssa when Mickey is over her mom's house. The family dog, TC used to get his attention, no longer now though… it is all devoted to Little Miss Melyssa!
AJ & Marna have a little one! James Marriott
Marna and AJ are also celebrating the birth of a little one. Andrew Khan was born on January 12, 1997. He weighed in at 7-lbs. 1 oz and was 19 inches long!
Grandma Eileen and Grandpa Rick have been able to spend many weekends with their first grandchild. It shouldn't be too long before Rick has him eating his famous and soooo delicious homemade biscuits and gravy.









Thaaaannnk Youuuu! We say to the "Foreigner"
-Spike
John and Maria Furtado planned and arranged for several of us to go see the new play "Foreigner" starring the two stars from "Greater Tuna' and "A Tuna Christmas".
The "Tuna" plays were both about a small town in Texas, named Tuna. The whole play consisted of just two actors who played about six characters each. The actors would walk through one door and appear instantly coming through another a few feet away, but would be in a whole new charters clothing in seconds.
In this new play a few other actors joined them and the story was completely different than the "Tuna" plays. I could go on to give the whole story of the play, but I wont. It was very funny and if you get the chance if it gets extended or returns to this area, see it.




Radio News - Spike
I have some bad news for you (New) Country fans. KSAN is about to go off the air as we know it. Recently there were some major purchases and trades made in the Bay Area radio market, and one such deal involves KSAN.
Sometime in July or so KYLD a.k.a. "Wild 107", a "hip-hop" station will move to 94.9, and the KSAN call letters will move to 107.7 It is heavily rumored that when this happens, KSAN will no longer play Country music, but more likely be some type of a Rock station.
That leaves just one local station, "Young Country" 93.3 and a few from Sacramento spinning Country tunes.




The Graduate! Joe Marriott
Some of you may not be aware of it, but I have a younger brother. Sean is 18 years old and lives in Sacramento. My dad remarried many years ago and had three children with his new wife, Angelique. Two girls, Tanya and Tasha, and Sean.
They lived for many years in the Atascadero / Paso Robles area and moved to Sacramento over six years ago.
Time has always come between us, there never seems to be enough of it and I have not seen them that much in the past few years. I got a call the other day and it was from my step-mom Angelique asking me if I could make it to Sean's graduation. My answer was yes of course.
Sean is the rock of the family. He has always been focused on what he wanted to do and he has worked hard from the age of 13 to get what he needed. He has been in the ROTC for many years and has been heavily recruited by the Air Force.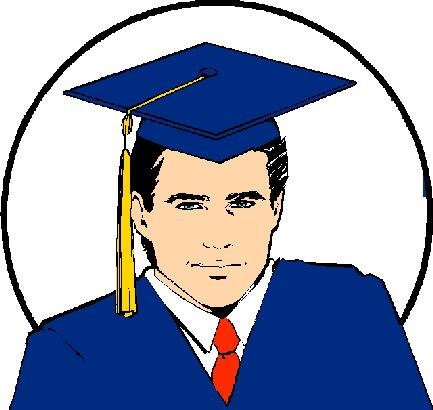 Sean graduated with valedictorian honors and at the top of his class. He has been awarded a scholarship to attend Sacramento State College and plans on becoming a financial planner after college and perhaps a stint in the Air Force.
As I said there has been some distance between us all of our lives and I bet he often wonders if I think of him or his sisters often.
Well Sean I am thinking of you now and I am very proud to have you have as a brother and I am very proud of your accomplishments, especially with all of the family hardships you have endured.
Keep up the great work, and Congratulations!

Next Page