Our trip to Tijuana
May 3 - 6, 2002
Yvonne's birthday was coming up and she felt the need for a quick getaway trip somewhere "fun" so we ended heading South to Tijuana, Mexico.
We found there is not a lot to do in TJ other then shop, eat, drink and dance. So we made the best of it and did lot of those things.
On one of the days we took a bus ride to Ensenada and met a really nice girl named Diana (Pronounced Deanna) who spoke really great English. Diana worked at one of the local bars / restaurants called Los Amigos. Yvonne and I truly enjoyed our long conversation with Diana, we learned a lot about the locals and not so locals.
This is Diana and Yvonne in Ensenada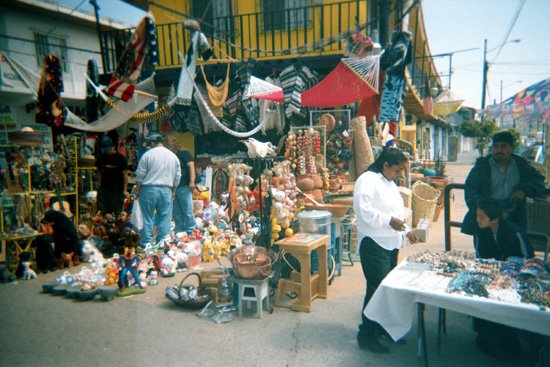 This is a typical shop in Tijuana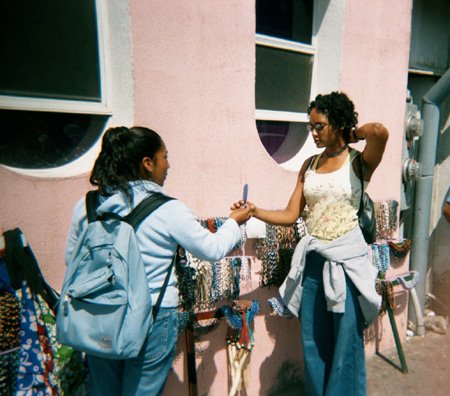 Here Yvonne tries on a necklace in Ensenada